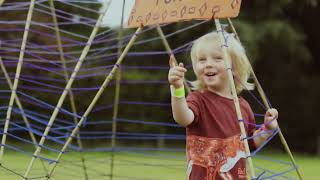 The Magpies Festival is a family-friendly festival. It's hugely important to us to make sure that children are introduced to live music, so make sure you bring your chicks and fledglings along! They'll have the freedom to run around beautiful parkland whilst listening to some brilliant musicians showing them what they can achieve with a little practice. We hope to see them on the stage in a few years!

So if you're stuck for things to do in the summer holidays, don't miss out on the chance to introduce your family to the festival experience and spend the night under the stars together.

However, please note that parents/guardians are responsible for children under the age of 16. Parents/guardians will be asked to write their mobile phone number on the wristbands of children under the age of 11.

Any lost children, or parents who have lost a child, should inform a festival steward or report to the Information Point immediately.